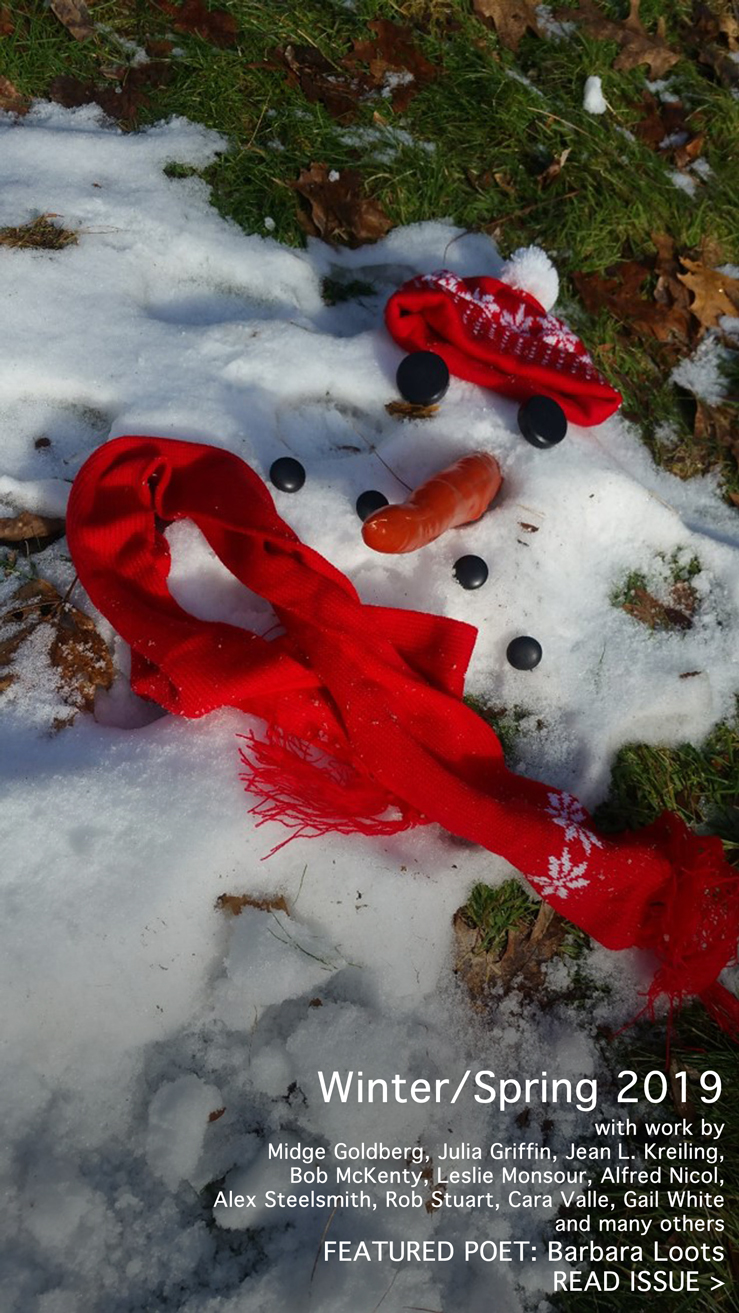 Light, the "journal of light verse since 1992", has just published its Winter/Spring 2019 edition (online), with poems from over 40 light formal verse poets, and insightful book reviews of new books of formal verse (not all of it light verse). It is worth getting on Light's email list, not only for the semiannual issues, but also for the half dozen poems on current topics that they publish every week – get a quick chuckle from a rhyme-rich twist on the week's headlines.
This specific issue is of interest because of the book reviews: of the five reviews, two are of books by authors already published in our Potcake Chapbooks (Ed Conti and Alicia Stallings), and a third is a review of the chapbook series itself:
"Potcake Chapbooks, edited by Robin Helweg-Larsen. Sampson Low Ltd.
A new source for pocket-sized light-verse collections just rode into town as well. The Potcake Chapbook series is a collection (three, so far) of pocket-sized anthologies smaller than many cell phones. These books appear to be made specifically for Light readers in that the series "subscribe[s] to the use of form, no matter how formless the times in which we live," the poems are selected to achieve that lovely balance between wit and sweetness—and sometimes outright belly laughing—that is the hallmark of so much good light verse, and the poets in the first two volumes are nearly all road tested and approved by Light's editors. Rogues and Roses covers love and sex in a surprising number of variations for thirteen short pages, and Tourists and Cannibals ranges from local holiday spots (Terese Coe) to escaping the heat others come specifically to find (A. E. Stallings) to learning languages (Robin Helweg-Larsen) to a hat-tip to one's homebound god when in a temple on the other side of the world (Gail White). Careers and Other Catastrophes just came out. I haven't seen it yet, but if it matches its sisters, it's worth getting the whole trio.
The Potcake books include lovely little three-color illustrations, and for less than the cost of a latte (plus postage from England) you can amuse yourself or give a truly unexpected gift. Either way, the mix of poems and the quality of the work will delight and surprise. This series should continue and thrive."
Light is a non-profit organization, and signing up is free. Personally, I think it should be a mandatory part of English lessons in middle and high schools – we need more people reaching adulthood with the ability to enjoy the strengths of verse in the English language, and its integral part of our culture.